It is an enormous proud to share that Ana Luisa contributed as a judge for the first ever Official Selection for the Wildscreen Festival 2020.
You can visit the Wildscreen Festival page to find more about the pre-selection panel.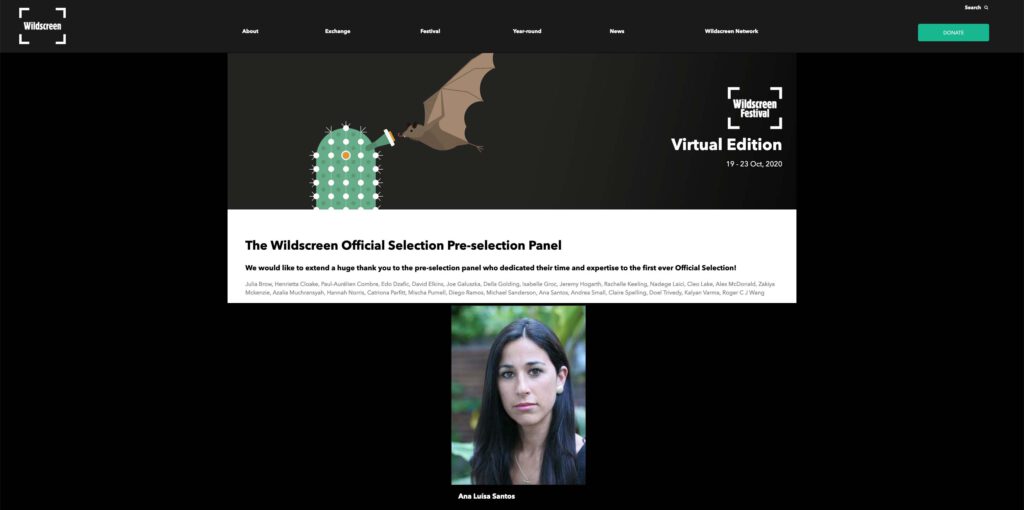 This year and due to the current COVID-19 pandemic situation, Wildscreen will be a virtual event which will include everything that the international industry expects: keynotes, masterclasses, sessions, commissioner meetings, film premieres and screenings with director interviews, and a new programme of one-to-one meetings.
Hope to see you there!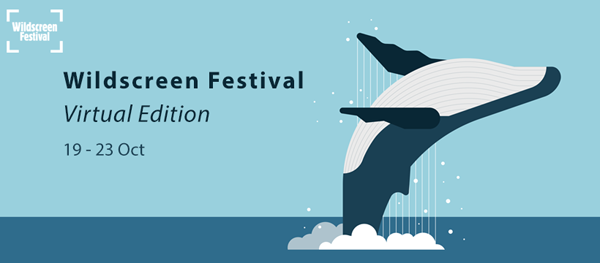 Click here to read more information about the Wildscreen Festival, here to see the official selection and here to see the Panda Award Nominees!!
We would like to congratulate the PEOPLE of the Wildscreen for their amazing dedication to this festival. They have been tireless during these challenging times!